Recipes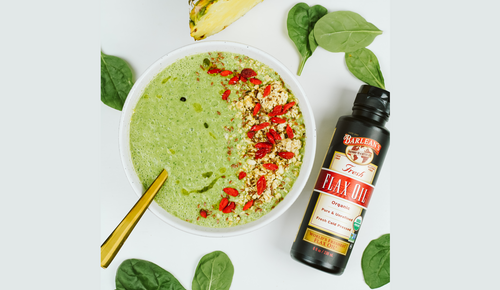 Green Flax Smoothie Bowl Recipe
10/26/22
Kick-start your day with a Green Flax Smoothie Bowl! With our Organic Fresh Flax Oil, you get 7,640mg ALA Omega-3 fatty acid per tablespoon.
Read more
May Smoothie of the Month: Avocolada Smoothie
08/26/22
This is the perfect smoothie to get you excited for summer with a delicious, tropical flavor plus healthy fats from avocado and coconut milk, Omega-3s from Seriously Delicious Omega-3 and antioxidants, digestive enz...
Read more